Brussels sprouts with Bacon
What you'll need…
250g Brussels sprouts
2 Rashers of bacon
60ml double cream
2 Cloves of garlic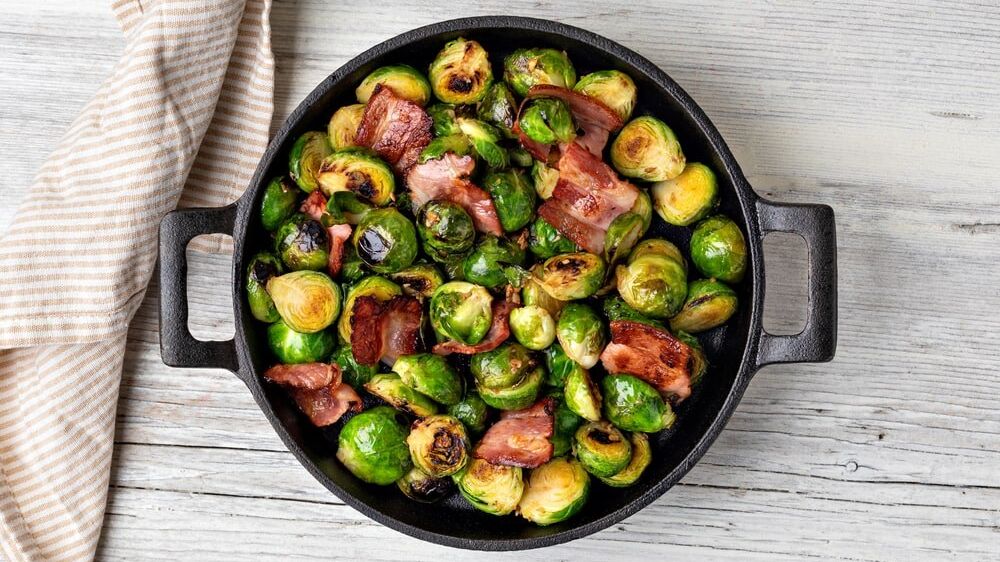 The method
1
Trim and boil the sprouts for 8-10 minutes until tender. Drain and set aside.
2
Chop the bacon into lardons and fry over a medium heat. Crush the garlic and then add to a pot along with the double cream. Bring the garlic and cream to the boil.
3
Stir the sprouts into the bacon and then stir in the hot cream.
4
Season to your liking and enjoy!
Recipe from BBC