Yaki Udon
With Mushrooms and White Cabbage
What you'll need…
1/4 Head white cabbage
250g Mushrooms
1 Onion
4 Spring onions
250g Dried udon noodles
2 Tablespoons sesame oil
4 Tablespoons mirin
2 Tablespoon soy sauce
1 Tablespoon caster sugar
1 Tablespoon worcestershire sauce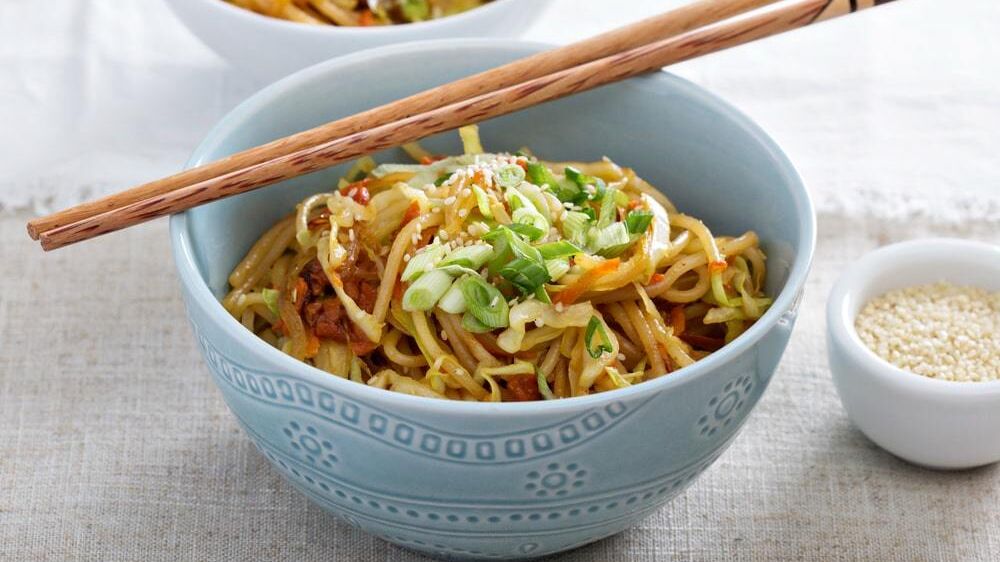 The method
1
Begin by prepping your veg. Thickly slice your onion and and roughly chop the white cabbage. Then slice the mushrooms and spring onions.
2
Bring a pot of water to the boil and cook the noodles according to pack instructions.
3
Heat 1 tablespoon of oil in a pan and add in the onion and cabbage. Sauteé for 5 minutes until softened.
4
Add in the mushrooms and some of the spring onions and fry for 1 more minute. Pour in the remaining sesame oil and noodles.
5
Mix together the mirin, soy sauce, sugar and worcestershire sauce and add to the pan. Stir fry and serve with a sprinkle of spring onions.
Recipe from BBC Good Food