Carrot Top Pesto
Don't throw away the carrot tops!
What you'll need…
Carrot tops from 1 bunch of carrots
1 Garlic clove
2 Tablespoons lemon juice
1 Teaspoon lemon zest
4 Spring onions
75g Cashews, walnuts or almonds
Small handful of mint leaves
3 Tablespoons olive oil
Salt and Pepper
Grated Parmesan (optional)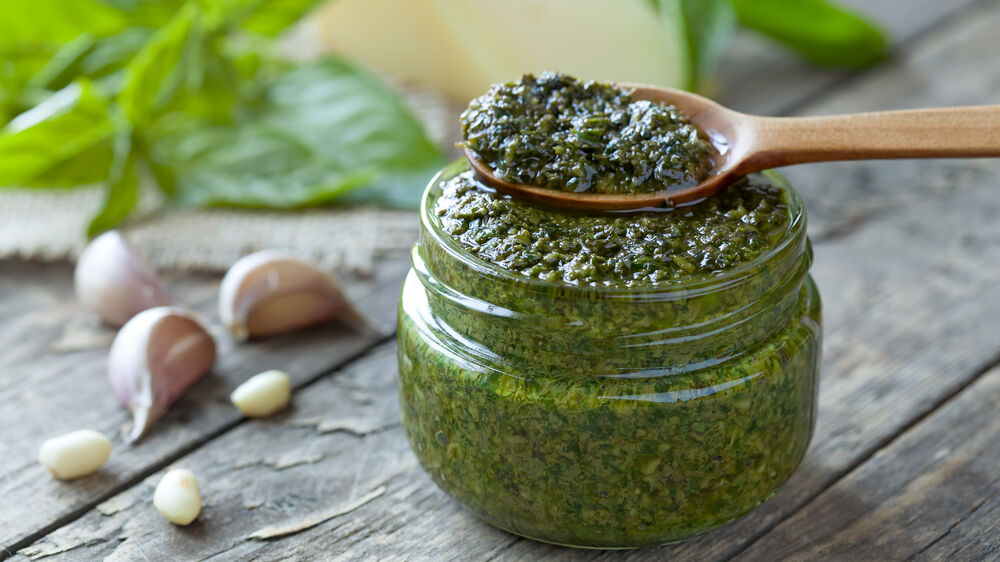 The method
1
Chop the carrot tops off the carrots and wash them. Then roughly chop them, discarding of any thick stalks.
2
Place all of the ingredients into a food processor. Blitz until you have a paste, add in more oil or water if the pesto is too thick. Season to your taste and enjoy!
Recipe inspired by Yup It's Vegan.