Cavolo Nero Pesto
Great with pasta and on trend right now
What you'll need…
100g Cavolo Nero
4 tablespoons extra virgin olive oil (plus extra for drizzing)
1 garlic clove
1 tablepoon capers
25g parmesan (or vegan alternative)
20g toasted pine nuts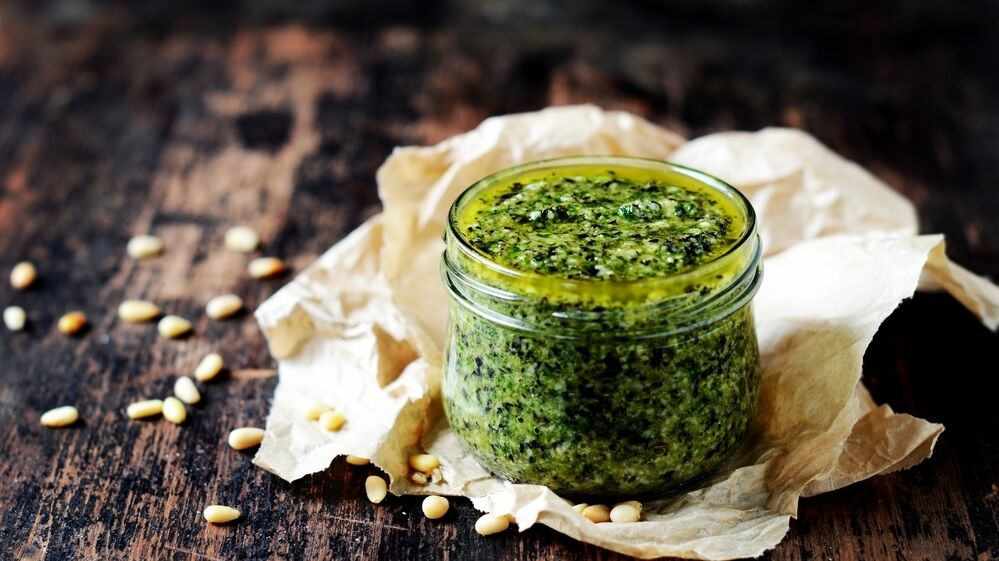 The method
1
Roughly chop the Cavolo nero, ensuring the stalks are discarded.
2
Boil the chopped Cavolo Nero for 5 minutes until tender.
3
Once tender, drain, and place into a food processor.
4
Grate the parmesan, and add into the food processor along with the remaining ingredients. Blend until smooth.
5
Place into a bowl or jar with some extra olive oil and enjoy within 2-3 days!