What you'll need…
9 Medium carrots
250g Butter
150g Sugar
3 Teaspoons salt
4 Star Anise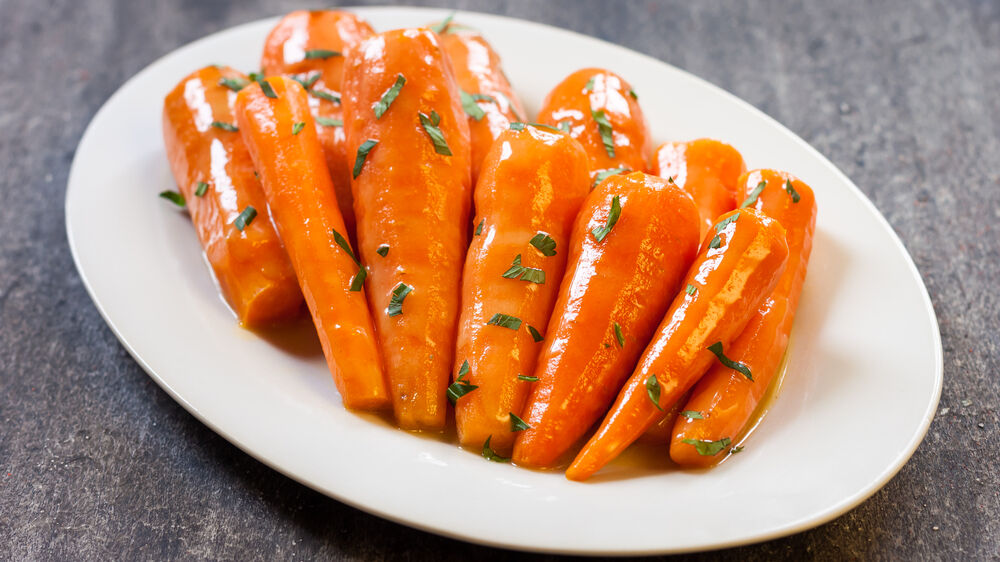 The method
1
Clean, and peel the carrots, then trim the ends.
2
In a pan, combine 400ml water with the butter, sugar, and star anise. Bring to the boil, then turn down the heat so that is simmers.
3
Add in the carrots and cook until tender (around 45 minutes) and the volume of the liquid has halved.
4
Season with salt and pepper and enjoy!
Recipe from BBC Food