Rhubarb & caramelised white chocolate with pumpkin seed granola
What you'll need…
150g Oats
100g Pumpkin seeds
2 Tablespoons Honey
1 Teaspoon cinnamon
100g White chocolate
4 Sticks rhubarb
50g Sugar
Double cream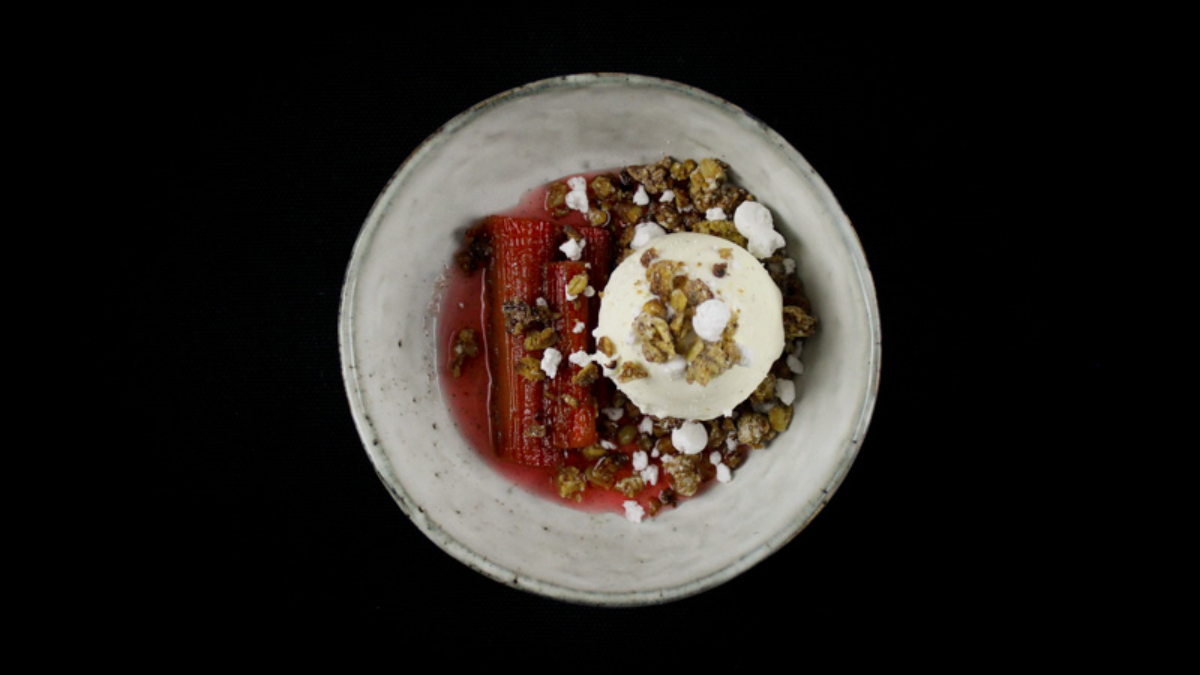 The method
1
For the granola:
Mix together the oats, pumpkin seeds, honey & cinnamon & spread on a baking tray. Bake in an oven at 180°C for 15 mins take out and leave to cool.
2
For the white chocolate:
Break the white chocolate into smaller chunks.
Place on a nonstick baking tray and bake at 180°C for 7 minutes until golden brown. Take out and allow to cool.

3
For the Rhubarb:
Take 4 large sticks of rhubarb and chop into chunks. Mix with 50g of sugar and cook in a pan on a low heat until just starting to soften then turn off the heat.
4
To serve whip some cream and mix with the white chocolate, then put a generous spoonful of rhubarb into a bowl. Add a spoon of cream on top then sprinkle with granola. Enjoy!
Recipe from Mark Price, Groobarbs Field Kitchen