What you'll need…
500g Brussels sprouts
100g Roasted chestnuts
3 Rashers of bacon
1 Onion
Small bunch of sage
Olive oil
Knob of butter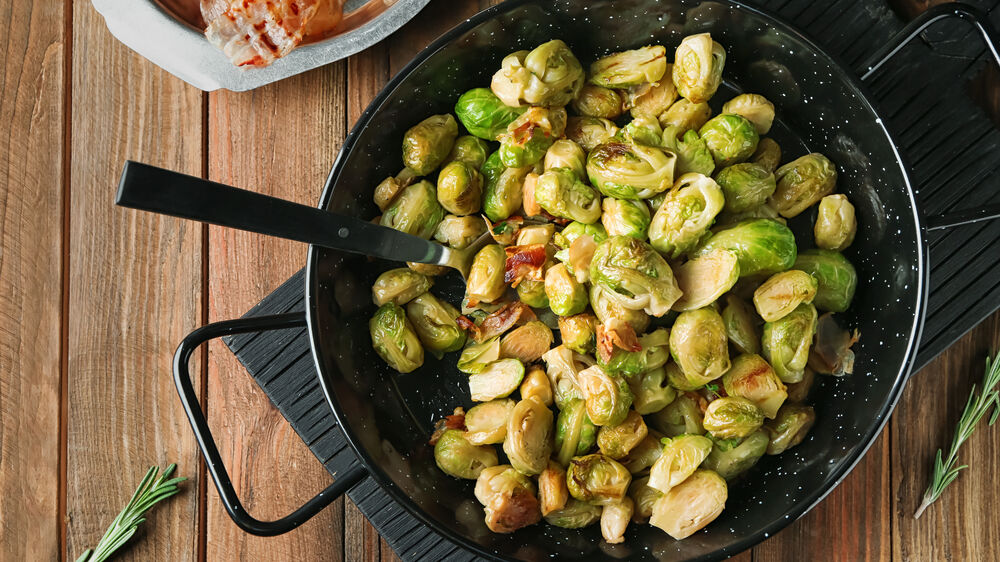 The method
1
Peel and finely chop the onions and then remove the sage leaves from the stem and chop finely.
2
Place a pan over a high heat and chop your bacon into thick strips. Add to the pan with a drizzle of olive oil, turn down the heat.
3
Cook for a few minutes until cooked, ensure your chestnuts are peeled and then crumble the chestnuts into the pan.
4
Fry for around 5 minutes until golden, then add in the onions and sage. Turn down the heat to low and cook slowly for around half and hour.
5
While they are cooking, prep your sprouts by removing any tatty leaves, chop any large sprouts in half.
6
Place the sprouts into a saucepan on a high heat for a few minutes. Once the pan is hot, pour over boiling, salted water. Boil for 5 minutes or until tender (slightly al dente).
7
Remove from the heat and drain, stir through the bacon/chestnut mixture. Add in the butter and season to your liking. Enjoy!
Recipe from Jamie Oliver