What you'll need…
6 Carrots
1 White cabbage
Pinch golden caster sugar
3 Tablespoons cider vinegar
1 Tablespoon mustard
200g Mayonnaise
1 Apple (Optional)
100g Cheddar (optional)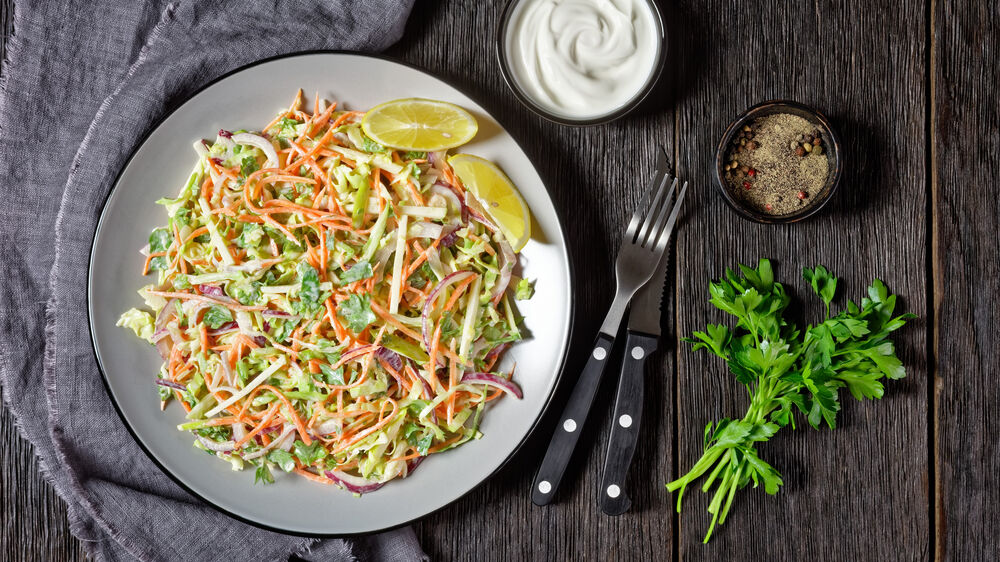 The method
1
Coarsely grate the carrot and finely shred the cabbage, then tip into a bowl. Season with salt, then add the sugar and vinegar and toss everything together. Leave for 20 mins for the vegetables to very lightly pickle.
2
If using apple, chop into matchsticks and stir through the cabbage and carrots. If using cheddar, grate and add in also.
3
Stir through the mustard and mayonnaise and add any other bits you want to, then serve and enjoy!
Recipe from BBC Good Food