What you'll need…
1 Courgette
175g Self raising flour
125g Grated cheddar
1 Egg
60ml Sunflower oil
Milk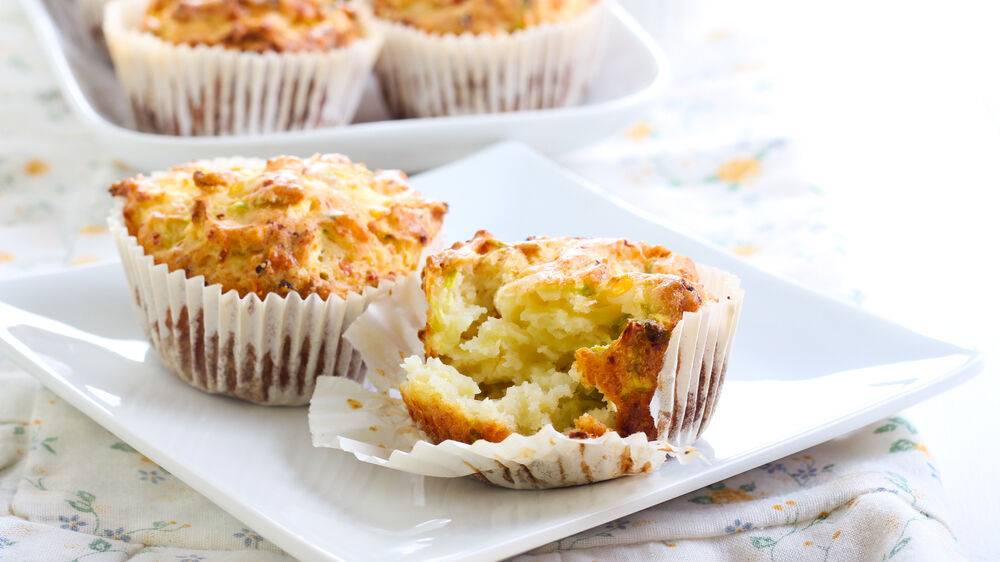 The method
1
Heat your oven to 200°C and line a muffin tin with muffin cases.
2
Coarsely grate the courgette and squeeze out as much liquid as possible. Tip into a bowl with the flour and most of the cheese.
3
Crack the egg into a jug and beat well, then add in the oil. Top up with milk to make 250ml of liquid. Mix to combine.
4
Pour into the courgette bowl and mix together until you have a smooth batter.
5
Divide between the muffin cases and sprinkle the tops with the left over cheese. Bake in the oven for 20-25 minutes or until golden and firm. Enjoy!
Recipe from Olive