Creamy Leek, Pesto & Squash Pie
Perfect for squash season
What you'll need…
300g Squash
2 Tablespoons oil
2 Large leeks
3-4 Tablespoons fresh pesto
400g Can cannellini beans
200ml Stock
2 Tablespoons crème fraîche
1 x 250g pack filo pastry
1 Egg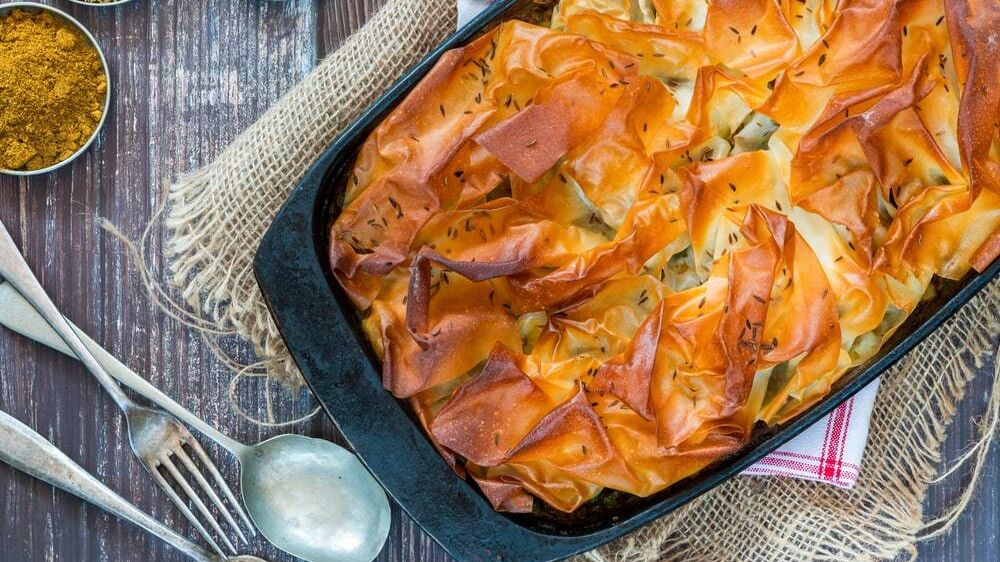 The method
1
Preheat your oven to 200°C & prep your ingredients. Peel and chop your squash into chunks & thinly slice your leeks. Beat the egg & set aside.
2
Toss the squash with half the oil and some seasoning in a roasting tin. Roast for 25-30 mins until just tender, tossing halfway through.
3
Meanwhile, heat the remaining oil in a pan and fry the leeks until soft. Season to your liking. Stir through the pesto, beans & stock. Bring to a simmer & cook for 5 minutes.
4
Add the squash & crème fraîche & stir well. Transfer the filling to a baking dish. Scrunch up the filo pastry & arrange on top of the filling. Brush the pastry with the egg and bake for 20 minutes or until golden. Enjoy!
Recipe from BBC Good Food