Creamy Spinach
An indulgent way to enjoy your spinach
What you'll need…
200g Spinach
1 Tablespoon butter
1/2 Onion (chopped)
1 Garlic clove (chopped)
55g Cream cheese
Pinch of cayenne pepper
15g Grated parmesan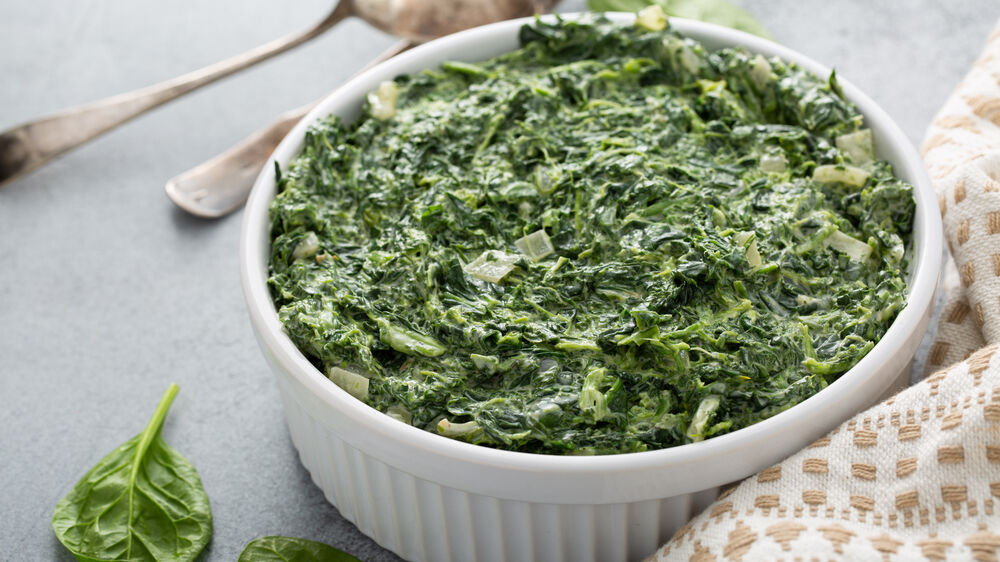 The method
1
Bring a large pot of water to the boil and add the spinach for 30 seconds. Drain and place in a bowl of ice water. Once cool enough, remove and squeeze out any excess water.
2
Melt the butter over a medium heat, then add in chopped onion and cook until soft. Add in the garlic and cook for another minute.
3
Add in the milk, double cream and cream cheese and simmer until the cream cheese has melted. Season to your taste and add in a pinch of cayenne pepper.
4
Finally, stir in the spinach and parmesan and stir to combine, enjoy!
Recipe from Delish.