Crushed Celeriac
Delicious with meat or fish
What you'll need…
1 Celeriac
1 Litre stock
2 Sprigs fresh thyme
2 Cloves chopped garlic
150ml Double cream
1 Large red chilli deseeded & finely chopped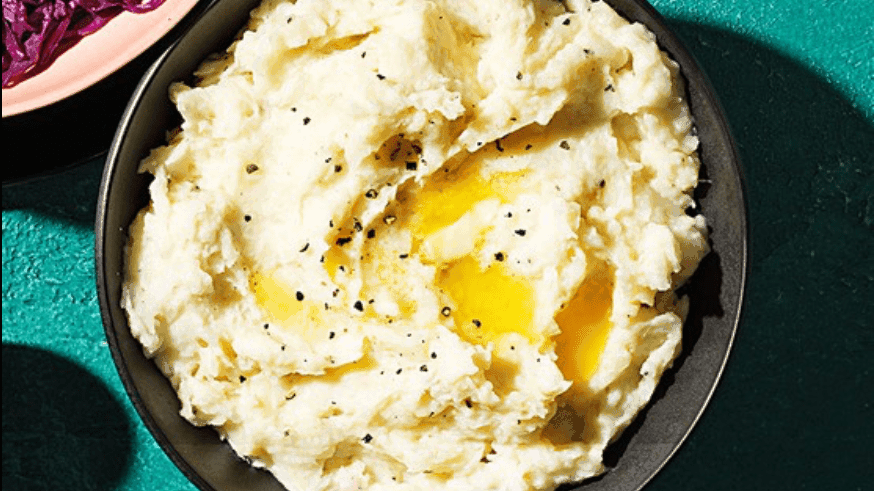 The method
1
Peel the celeriac & roughly chop into 2cm cubes.

2
Cover the celeriac with the stock, thyme and garlic. Bring to the boil then simmer until the liquid has reduced by 2/3 and the celeriac is tender. Then add the cream and chilli and salt bring to the boil whilst crushing with a fork.
Serve with White Fish, beef, Chicken or roasted broccoli. Enjoy!
Recipe from Mark Price, Groobarbs Field Kitchen. Image from BBC Good Food.