Hash Browns
For a delicious breakfast
What you'll need…
2 Large potatoes
2 Onions
2 Tablespoons plain flour
2 Eggs
Oil
Salt and pepper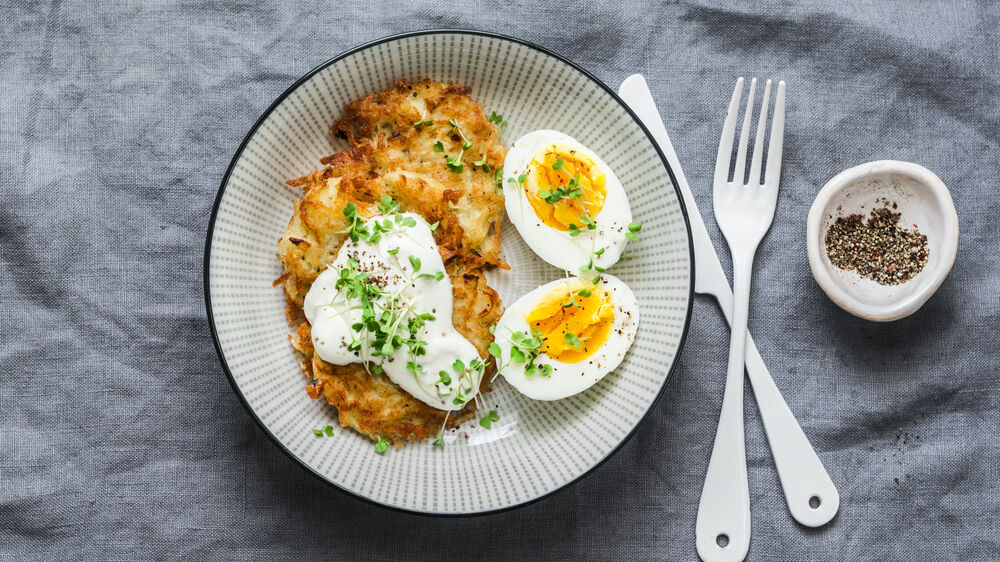 The method
1
Make sure you scrub all of the mud off the potatoes & then roughly grate!
2
Peel and finely slice the onions.
3
Place the potato and onion into a tea towel lining a bowl. Gather the edges of the tea towel and squeeze out as much excess liquid as you can!
4
Transfer the mixture to a bowl before adding flour, and season to your taste! Add in the eggs and mix until combined well.
5
Place a large non stick pan on the heat before adding the oil. Once hot, add spoonfuls of the mixture to the pan.
6
Leave to cook for 10 minutes until a golden crust has formed. Then flip over to cook the other side.
7
Cook until golden brown, then drain any excess oil on kitchen roll before serving. Enjoy!
Recipe inspired by Jamie Oliver.