Leek and Cheese Rarebit
Quick and easy for when you're on the go
What you'll need…
1 loaf ciabatta or sourdough
2 medium leeks
55g butter
25g plain flour
1 teaspoon mustard powder
150ml milk
110g cheese (cheddar or goats cheese)
Salt and Pepper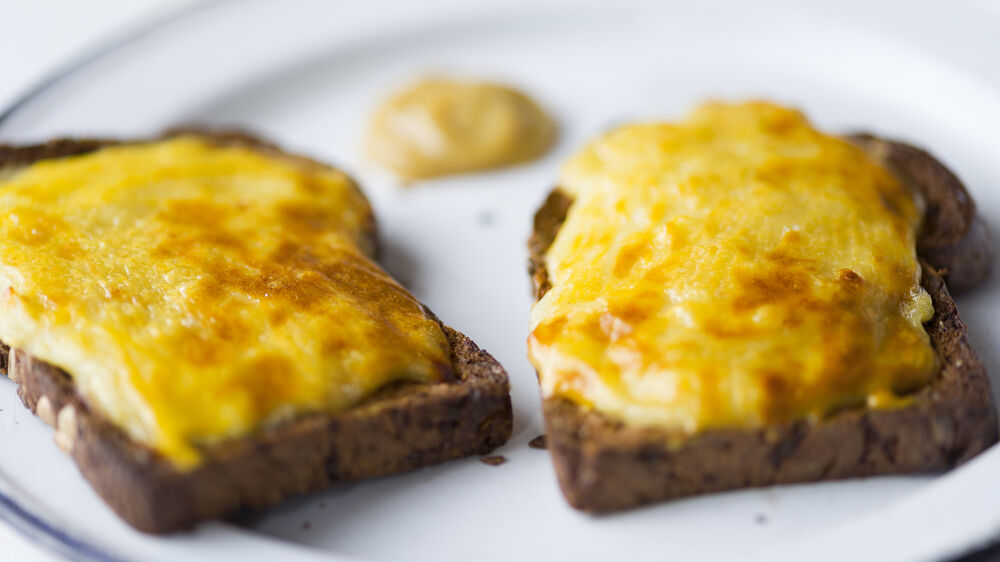 The method
1
Slice your bread into 2cm slices. Place into a hot oven for 5-8 minutes to crisp up. In the meantime, slice your leeks.
2
Melt the butter over a medium heat and add the leeks. Cook for a couple of minutes until they are soft.
3
Stir in the mustard powder and flour, it should become very thick. Then add in the milk, constantly stirring to make a thick sauce. Continue to cook the sauce for a few minutes.
4
Stir in your chosen cheese until melted and season to your liking.
5
Spoon the leek mixture onto your bread, brown under the grill and serve. Enjoy!
Recipe inspired by The Spruce Eats.