Herb Roasted Cheshire New Potatoes
What you'll need…
1kg Cheshire New Potatoes (unpeeled)
2-3 Tablespoons duck fat or olive oil
Few sprigs of rosemary, oregano, sage or herb of your choice
Sea salt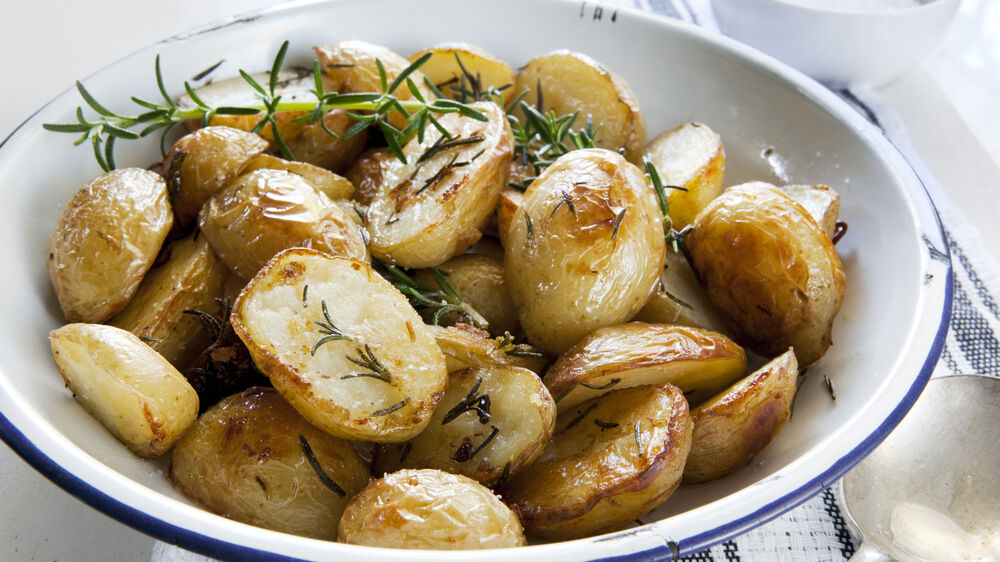 The method
1
Heat your oven to 200°C and rinse your new potatoes.
2
Put 2-3 tablespoons of duck fat or olive oil in a large roasting tin and place into the oven to melt (around 10 minutes).
3
Remove the leaves from the rosemary, oregano and sage and mix into the duck fat/oil.
4
Add in the potatoes and toss well. Roast for 40-50 minutes making sure you shake the potatoes around every 15 minutes or so.
5
Remove from the oven when they are crisp and tender. Sprinkle with sea salt and enjoy!
Recipe from BBC Good Food.