Honey Roasted Cherry Vine Tomatoes
Best enjoyed spread over a thick slice of sourdough
What you'll need…
250g Cherry Vine Tomatoes
1 Garlic clove
1/2 Tablespoon Clear Honey
1 1/2 Tablespoons Olive Oil
Salt and pepper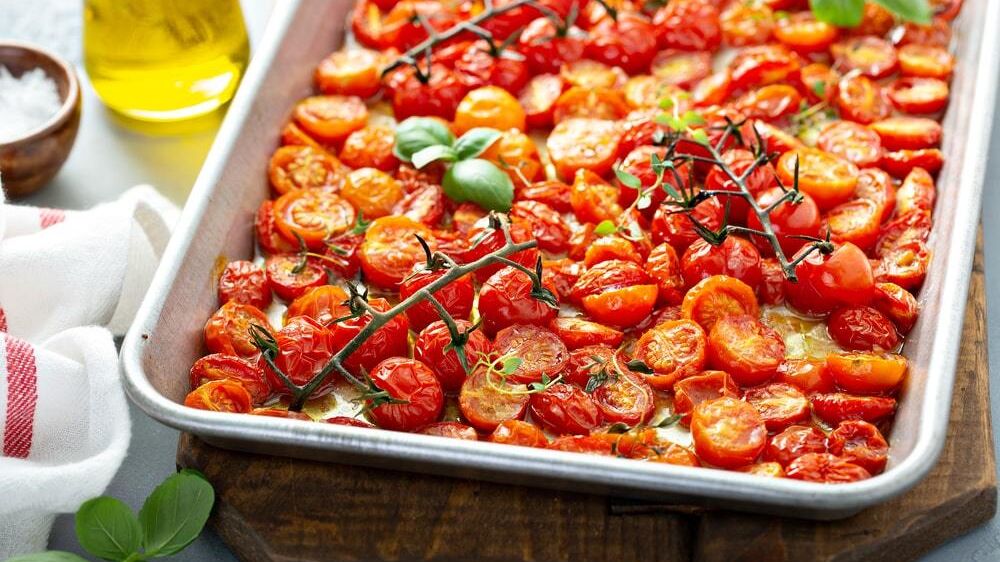 The method
1
Preheat oven to 190°C. In the meantime slice your tomatoes in half and place into a baking tray.
2
Crush the garlic, and combine with the honey, olive oil and salt and pepper.
3
Drizzle the sticky, garlicky mixture over the tomatoes and roast for 30 minutes or until golden and bubbling. Enjoy!
Recipe from Hugh Fearnley- Whitingstall.