Kale and Sweet Potato Hash
What you'll need…
200g Kale
1 Large sweet potato
Oil
1 Clove garlic
4 Spring Onions
1 Red chilli
2 Eggs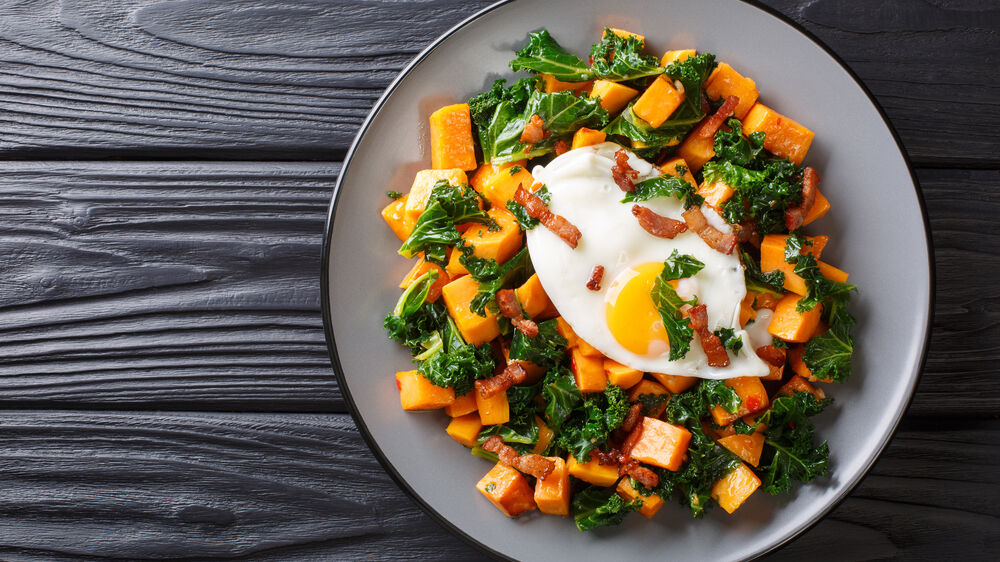 The method
1
Bring a pot of water to the boil and drop in the kale. Boil for 3 minutes them remove and rinse under cold water. Drain and roughly chop.
2
Cut the sweet potato into chunks and place into the same pot of water, boil until tender and then drain well.
3
Heat some oil in a pan and fry the sweet potato so that it crisps up a bit. Chop the garlic, spring onion and chilli and add to the pan, cook for 2 minutes. Add the kale and allow the flavours to combine.
4
Fry the eggs in a separate pan. Season the hash to your taste.
5
Spoon the hash onto plates and top with the fried egg. Add hot sauce if you fancy. Enjoy!
Recipe from Olive