What you'll need…
4 Red onions
2 Garlic cloves
50g Salted butter
2 Tablespoons olive oil
1 Tablespoon Worcestershire sauce
1 Tablespoon Demerara sugar
Salt and pepper
1 Tablespoon plain flour
500ml vegetable or beef stock
1 Bunch small thyme (tied together)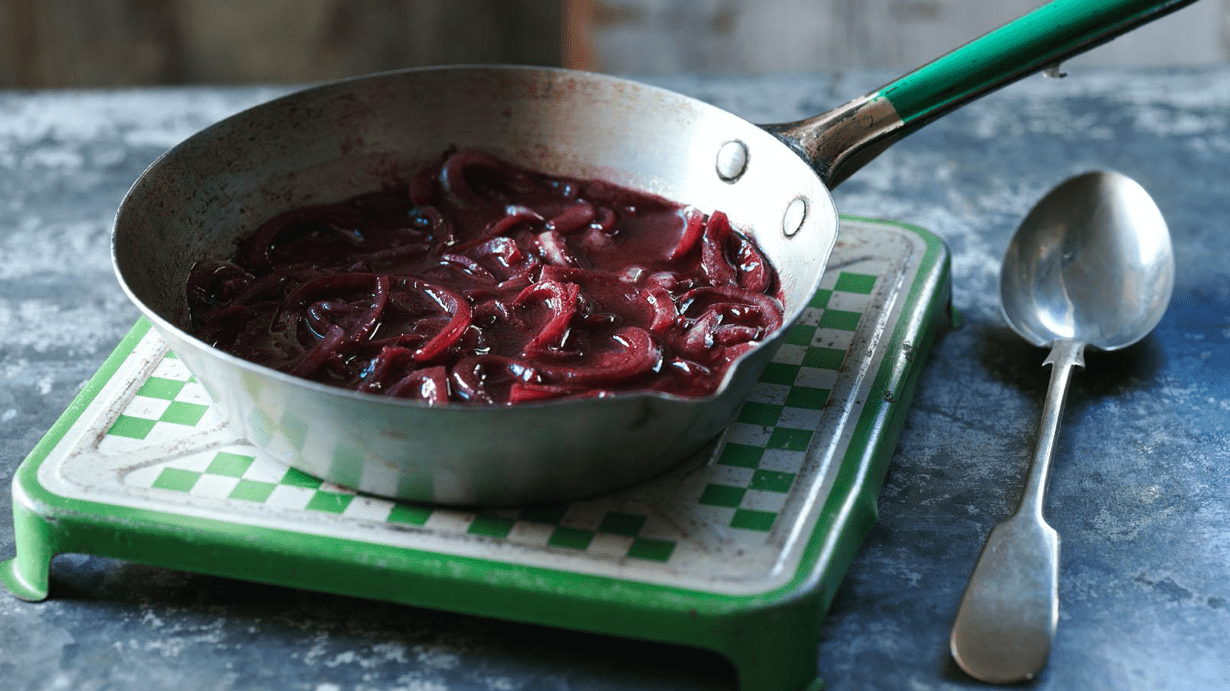 The method
1
Finely slice the onion and garlic.
2
Melt the butter in a saucepan over a low heat, add in the olive oil, worcestershire sauce, sugar, salt and pepper.
3
Add in the sliced onions and garlic and cook for around 10 minutes until soft.
4
Stir in the flour and cook for another couple of minutes.
5
Turn down the heat to the lowest setting and pour in the stock and thyme. Put the lid on and allow to cook for 30 minutes.
6
Remove the lid and keep stirring until it has reduced to your desired consistency.
7
Add a splash of red wine if you wish and season to your taste. Enjoy!
Recipe from Slow the Cook Down