What you'll need…
1 Romanesco
3 Tablespoons olive oil
2 Cloves garlic
1 Lemon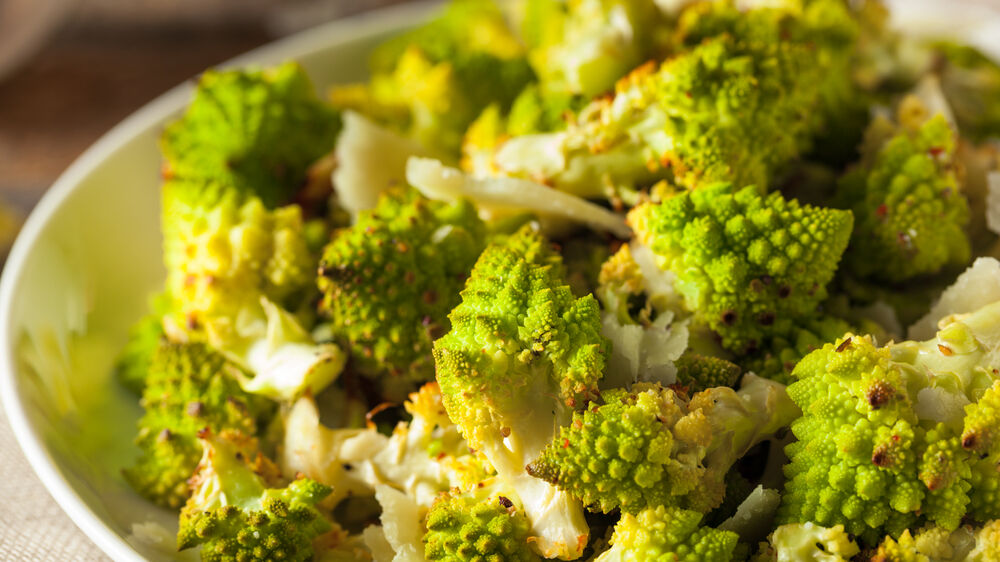 The method
1
Pre-heat your oven to 200°C. Chop your garlic and juice and zest your lemon.
2
Remove the leaves from the romanesco, and chop into florets.
3
Place the florets onto a baking tray and drizzle with olive oil and sprinkle the garlic over the florets. Season to your liking.
4
Sprinkle over the lemon zest and then squeeze the lemon juice over the romanesco.
5
Roast in the oven for 25-30 minutes, making sure you turn the romanesco around half way through. Once golden, remove from the oven and season again if needed. Enjoy!
Recipe from The Pretty Bee