Maple Roasted Gem Squash
This sweet and salty combination works beautifully
What you'll need…
2 Gem Squash
35g Melted butter
45g Maple syrup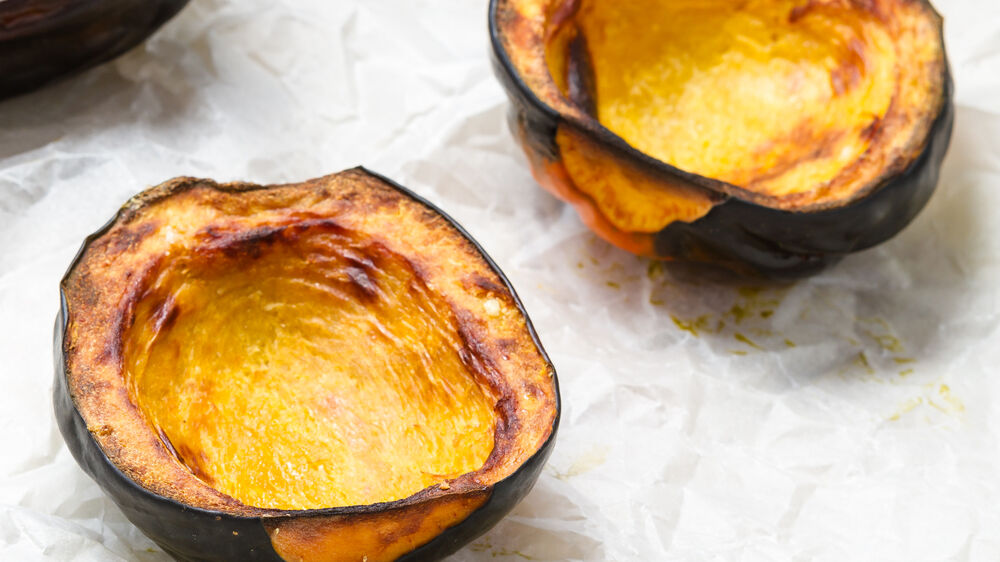 The method
1
Pre-heat your oven to 200°C. Slice each gem squash in half and scoop out the middle.
2
Brush each squash half with some melted butter and put into the oven for 20 minutes.
3
Whilst roasting, mix the maple syrup with the remaining melted butter and warm over a low heat, continuing to stir.
4
After 20 minutes, remove the squash from the oven and brush over the maple/butter mixture onto the squash. Season to your liking and put back into the oven to roast for a further 25-30 minutes. Make sure you baste the squash with the syrup mixture every 5 minutes or so.
5
Remove once the squash is tender and caramelised, enjoy!
Recipe from Delicious.