Parsnip and Pancetta Pasta
An unlikely but delicious combination
What you'll need…
2 Parsnips
2 Cloves garlic
8 Slices pancetta or dry-cured smoked streaky bacon
1 Handful fresh thyme
1 Knob of butter
455g Tagliatelle
1 Handful grated parmesan
1 Tablespoon olive oil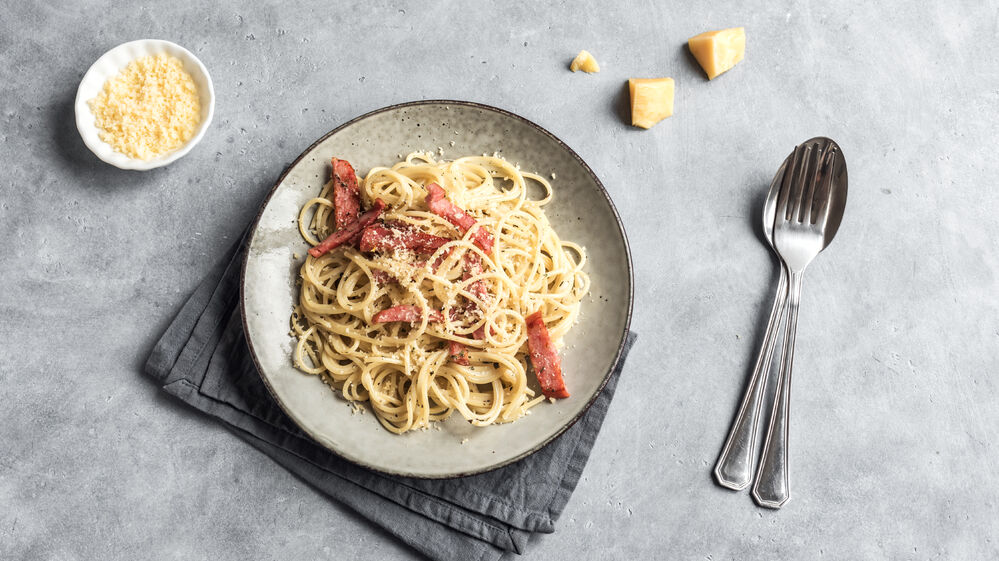 The method
1
Peel and finely slice the parsnips, then chop your garlic and remove the thyme leaves from the stem.
2
Heat the olive oil in a large, non stick pan. Fry the pancetta and herbs for 2 minutes, then add in the garlic and parsnips.
3
Cook for a further 3 minutes on a medium heat until the pancetta is slightly golden and the parsnips have softened.
4
Cook your tagliatelle according to pack instructions, then drain (reserve some of the pasta water).
5
Mix the pasta with the pancetta and parsnips. Stir in the butter and parmesan, adding some of the pasta water if needed. Season to your liking and enjoy!
Recipe from Jamie Oliver