Red Cabbage with Port, Orange and Prunes
What you'll need…
1 Red cabbage
1 Onion
1 Orange
50g Butter
200ml Port
1 Cinnamon stick
Pinch of ground cloves
1 Tablespoon soft brown sugar
100g Pitted prunes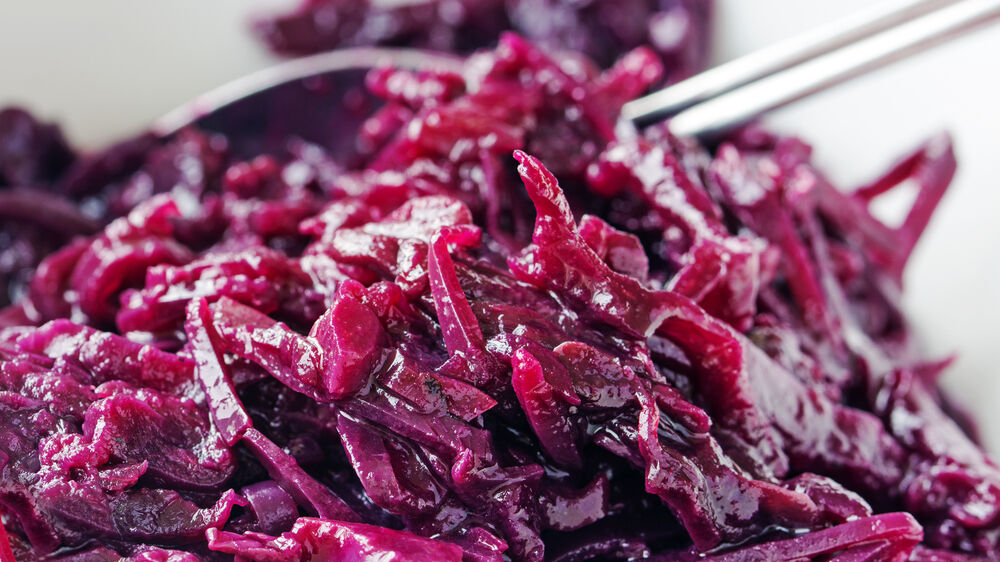 The method
1
Begin by preparing your ingredients. Chop the cabbage into quarters, remove the core and thinly slice. Thinly slice your onion. Then zest and juice the orange. Roughly chop your prunes.
2
Pre-heat your oven to 160°C. Melt the butter in a large pan until golden brown. Add the onion and fry for 15 minutes over a low heat until soft.
3
Add the remaining ingredients to the pan and cover with a tight fitting lid. Place into the oven for 1 hour, then stir and re-cover. Place back into the oven for another hour until the cabbage is soft.
4
If the cabbage is looking dry, add in more water and if there is too much liquid, turn up the heat and allow to evaporate. Season to your liking and enjoy!
Recipe from BBC Good Food