What you'll need…
450g Rhubarb
300g Golden caster sugar
Zest and juice of 1 orange
Zest and juice of 1 lemon
1 Slice fresh root ginger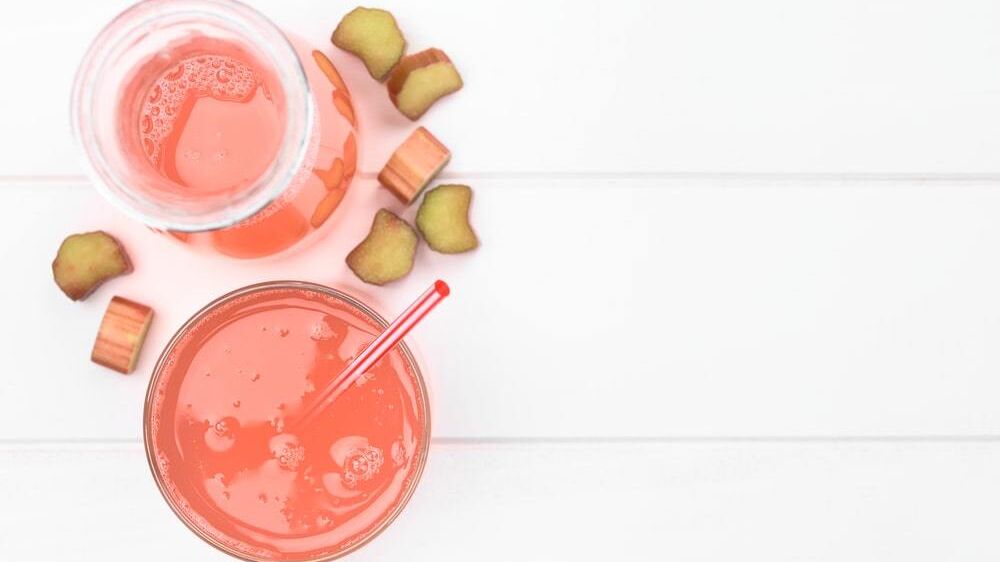 The method
1
Wash and chop your rhubarb.
2
Put the sugar into a pan along with 300ml of water. Bring to a simmer, then add the zest and juice of the lemon and orange. Then add in the rhubarb and ginger.
3
Cook the mixture over a medium heat until the rhubarb is falling apart.
4
Pour the mixture through a sieve lined muslin into a clean, heatproof jug. Then transfer into sterilised bottle(s).
5
Store in the fridge for up to a month! Enjoy with a mixer of your choice!
Recipe from BBC Good Food