Roasted Carrots, Spiced Pumpkin Seeds & Tahini Yoghurt
Serves 4 as a starter 2 as a main course
What you'll need…
6 Carrots
1 Tablespoon rapeseed/olive oil
2 Tablespoons cumin seeds
50g Pumpkin seeds
1 Teaspoon fennel seeds
2 Teaspoons curry powder
1 Tablespoon sugar
1 Teaspoon coriander seeds
100ml Greek yoghurt
2 Tablespoons tahini
1 Tablespoon honey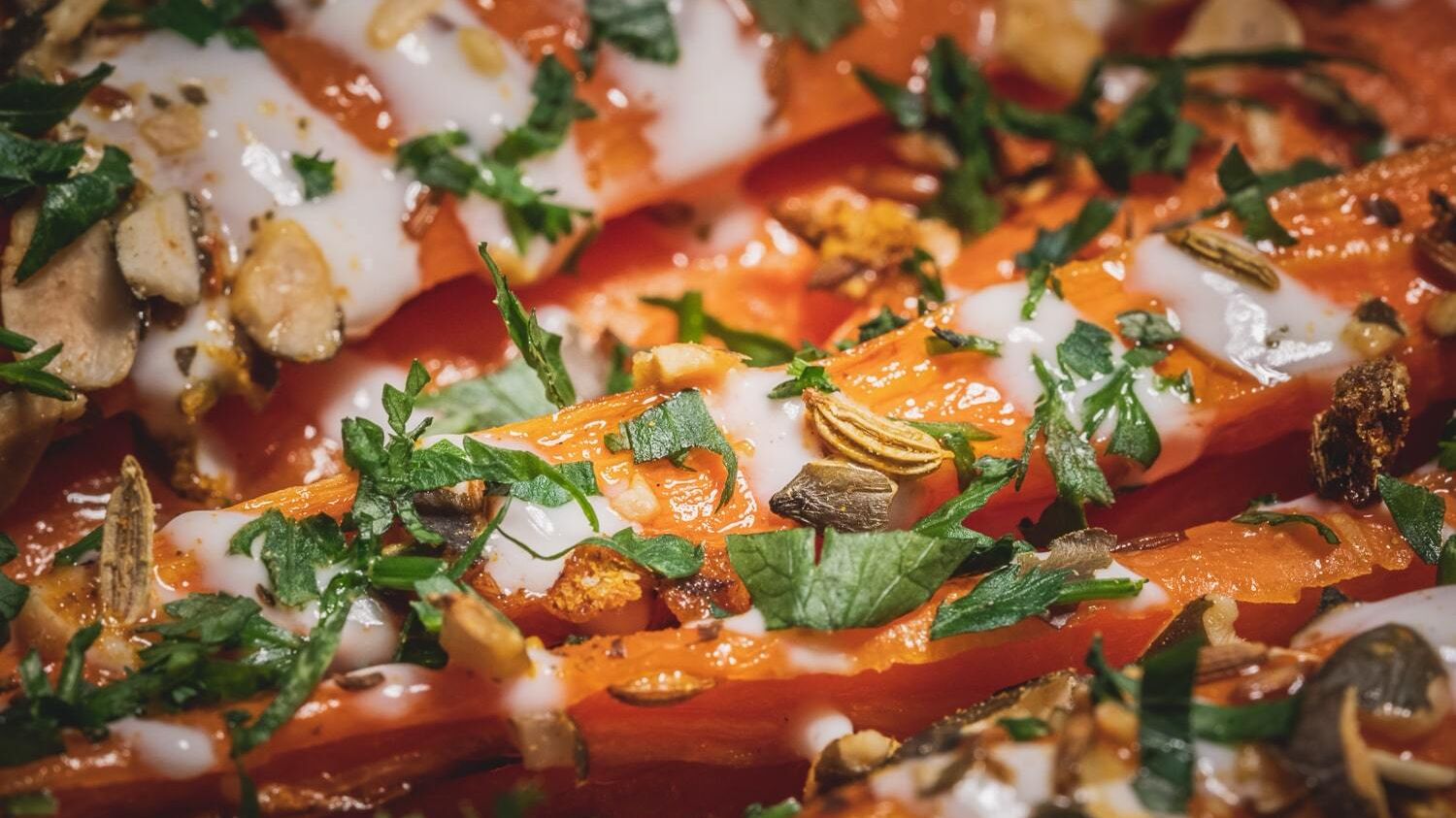 The method
1
Pre-heat your oven to 180°C. Peel and chop your carrots in quarters lengthways. Place onto a roasting tray with the olive oil, cumin seeds & salt and pepper. Roast for 15 minutes.
2
Combine the pumpkin seeds, fennel seeds, curry powder, sugar and coriander seeds and spread out evenly on a tray. Roast for 15 minutes. Allow to cool & crush with a pestle & mortar. Spread across the carrots ensuring they are well coated.
3
Mix the yoghurt, tahini & honey together to make the dressing. Drizzle over the carrots. Enjoy!
Mark Price, Groobarbs Field Kitchen