Salt Baked Golden Beetroot with Smoked Labneh & Crispy Capers
What you'll need…
Golden Beetroot
Salt
500ml Yoghurt
1/2 Teaspoon salt
1 Tablespoon loose black tea
1 Grapefruit (peel only)
1 Lemon (peel only)
Capers
Olive Oil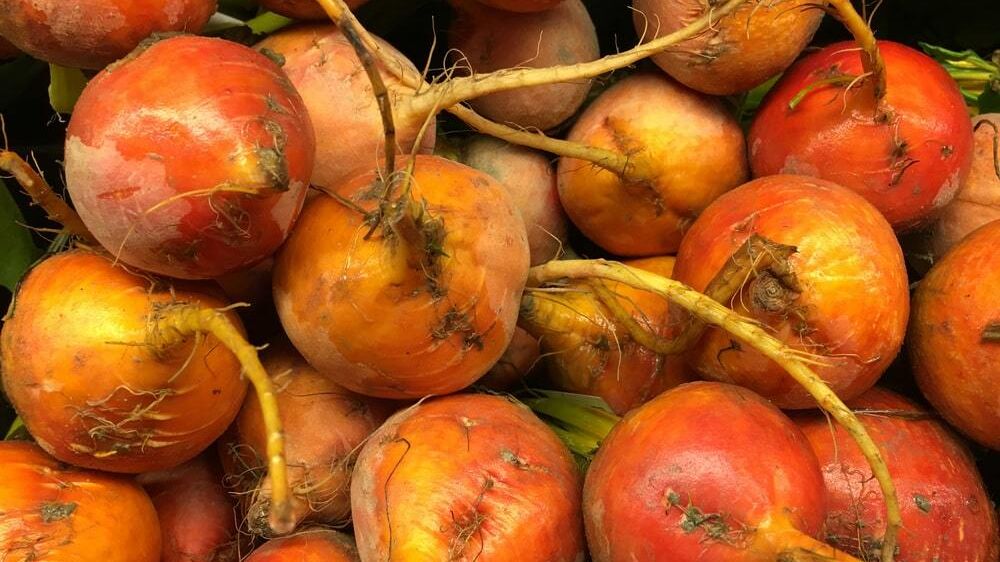 The method
1
To make the Labneh, line a large bowl with a cheese cloth or tea towel. Add the yogurt and salt and mix well.
2
Collect the sides of the cloth and tie tightly with a strong string. Leave some length of string to tie up.
3
Tie up inside the fridge and leave the bowl underneath to collect the fluids. Leave for 24-46 Hours until all of the fluids are strained out and the Labneh is solidified and creamy.
4
To smoke the labneh, take a large pot and add the loose leaf tea and large peels from the lemon & grapefruit.
5
Add foil on top of the ingredients & inside the pot itself. Turn onto a medium/high heat for about 7-8 minutes.
6
Remove the labneh from the cloth and spread into a steel strainer. Once the tea begins to smoke, remove the foil and add a few drops of water. Add the strainer on top and cover with a lid and foil. Smoke for 8 minutes on a medium/high heat.
7
Taste the labneh to determine the smokiness you prefer and remove from the strainer. Allow to cool completely before serving.
8
To make the beetroot, pre-heat your oven to 180°C.
9
Trim & wash your golden beetroot, while still wet generously sprinkle with salt.
10
Roast for 45-60 minutes or until tender.
11
Finally, fry off some capers in olive oil. To serve, spread the labneh across a serving plate & top with the salt baked beetroot & crispy capers. Enjoy!
Mark Price, Groobarbs Field Kitchen