Simple Garlic Courgetti
A fresh alternative to pasta
What you'll need…
2 Courgettes
2 Cloves of garlic
1 Tablespoon olive oil
Salt and pepper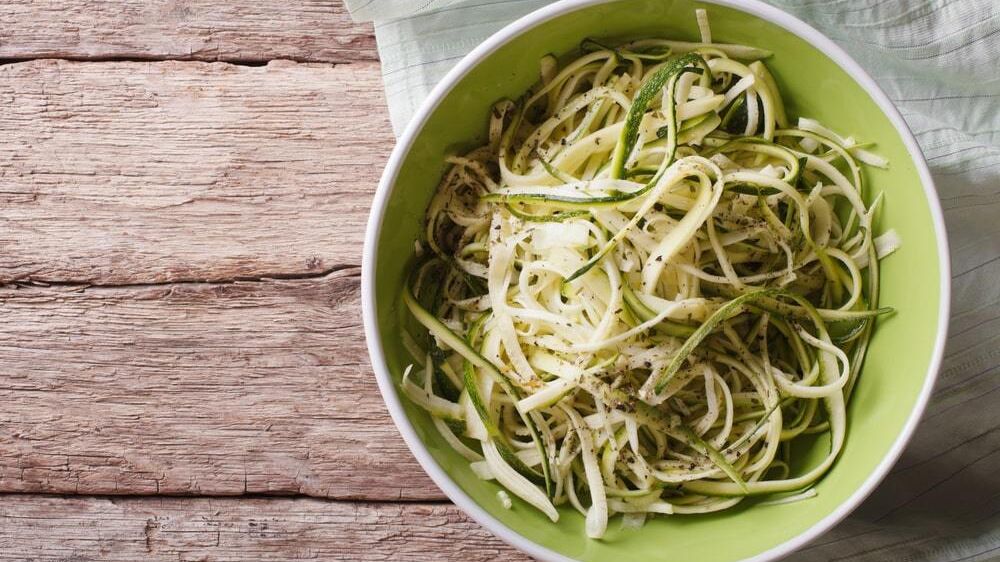 The method
1
Wash your courgettes and remove the ends. If you own a spiralizer place the courgette into it and process into thin noodles. Alternatively use a vegetable peeler to peel thin slivers of courgette and slice into thin strips.
2
Heat the olive oil in a pan and finely chop the garlic. Fry the garlic for 1-2 minutes and then add in the courgette.
3
Fry the courgette for 3-5 minutes until they are cooked. Season to your liking and enjoy! You can serve this as you would normal spaghetti.
Recipe from Eats Amazing.