Spinach and Tomato Frittata
Healthy and packed with flavour
What you'll need…
1 tablespoon olive oil
1 large onion
300g tomatoes
100g spinach
Small handful of basil leaves
100g ricotta
6 eggs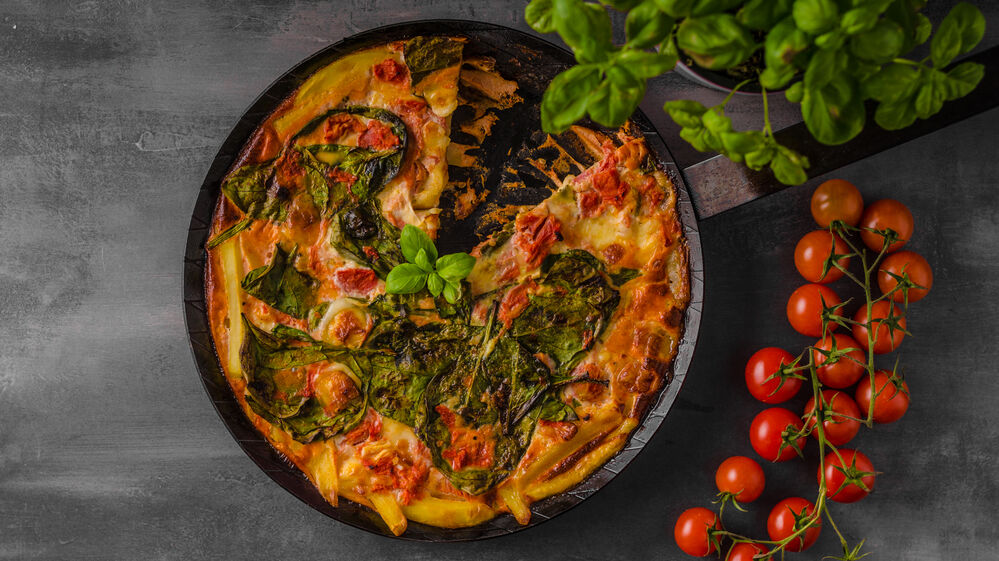 The method
1
Heat oven to 200 °C/180 °C fan. Chop the onions, tomatoes and basil.
2
Heat the oil in the pan, and fry the onion for 5-6 minutes until soft. Add the tomatoes and fry for an extra few minutes.
3
Remove from the heat, add in the spinach and basil and mix together until the spinach has wilted slightly.
4
Transfer all the ingredients to a greased baking tin. Then dot over small scoops of ricotta on top of the mixture.
5
Season the eggs to your liking and beat well, then pour into the baking tin over the vegetables and cheese. Cook for 20-25 minutes or until golden. Serve with Salad. Enjoy!
Recipe Inspired by BBC Good Food.