Spring Greens with Mustard Seeds
What you'll need…
500g Spring greens
1 Tablespoon olive oil
1 Tablespoon mustard seeds
1 Small onion
1 Garlic clove
1 Tablespoon grated ginger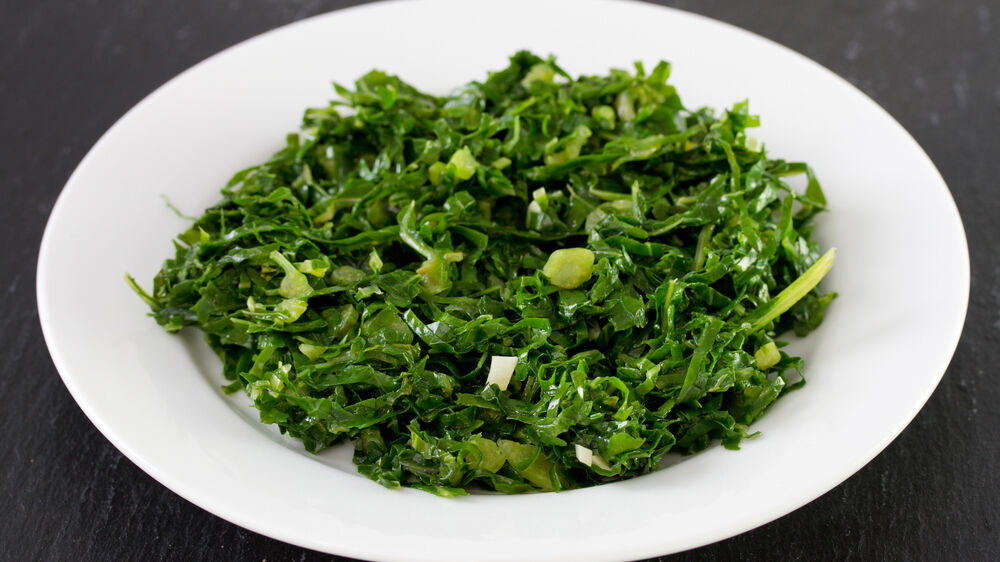 The method
1
Shred your spring greens and wash well. Then finely slice your onion and crush the garlic.
2
Heat the olive oil in a frying pan over a medium heat and add in the mustard seeds. Once fragrant and starting to pop, add in the garlic, onion and ginger. Fry until golden.
3
Tip in the spring greens and toss together, fry for 5 minutes or until the leaves are tender. Season and serve, enjoy!
Recipe from BBC Good Food