Vietnamese Salad
With carrot and white cabbage
What you'll need…
3 Large carrots
1/4 White cabbage
2 Limes
3 Tablespoons fish sauce
3 Tablespoons sweet chilli sauce
2cm Root ginger
Handful of peanuts
Large bunch of mint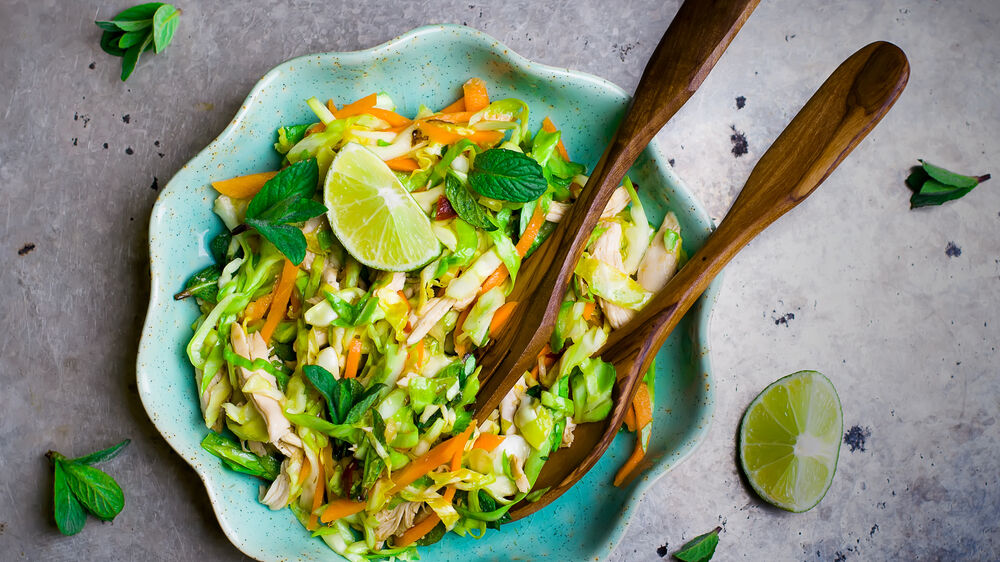 The method
1
Peel and finely shred your carrots, use a mandolin if you have one, then finely shred your cabbage and grate your ginger.
2
Roughly chop the peanuts and mint and squeeze the juice of one of the limes, cut the other lime into quarters.
3
Mix the lime juice, fish sauce, chilli sauce and ginger together. Add the carrot, cabbage and mint and toss.

4
Sprinkle with peanuts, serve with the lime wedges and enjoy!
Recipe from Olive