What's New
The Effects of the Frost in December
News from the fields.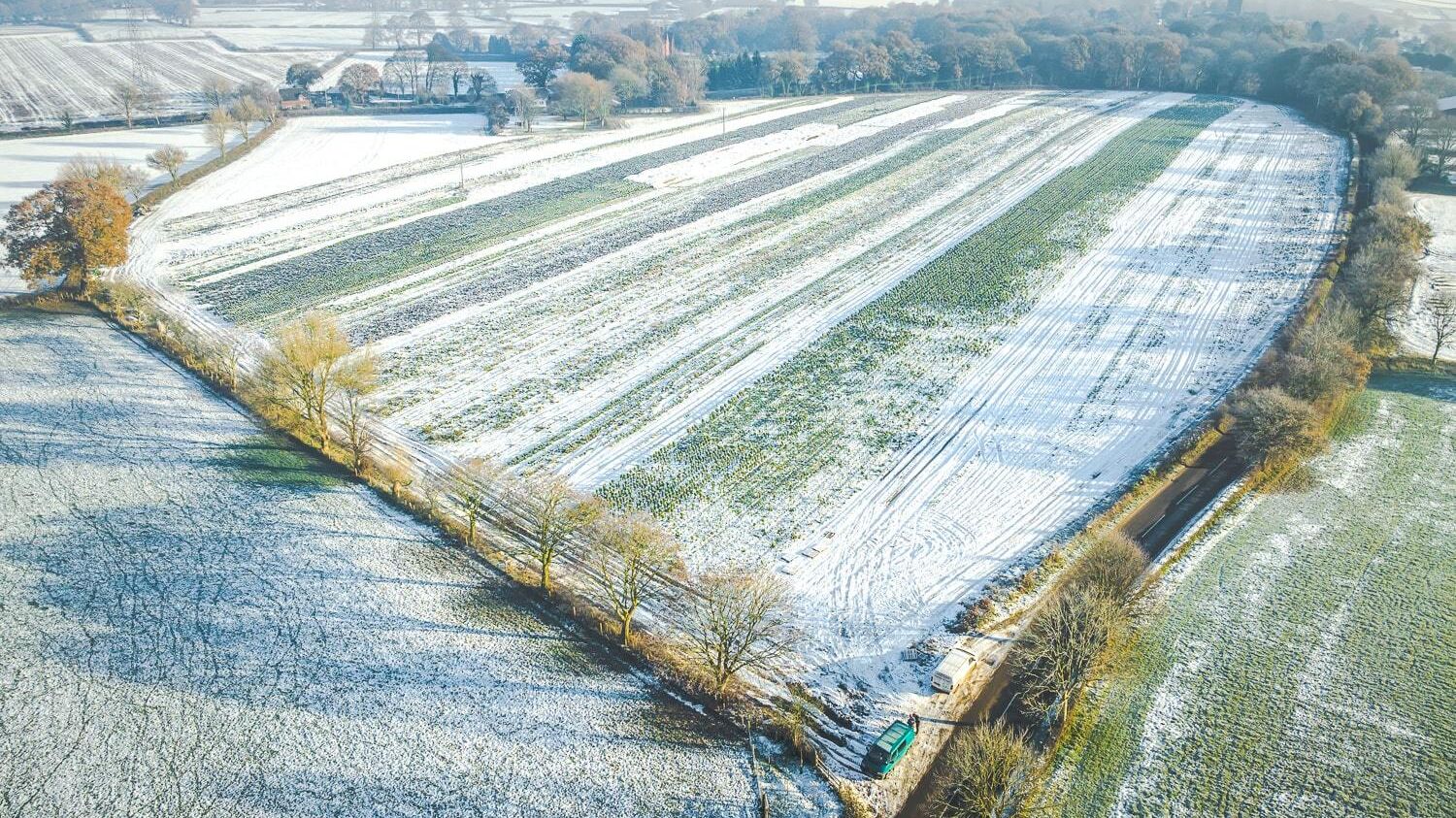 So last week we started to see the real effects of the very cold weather in December. For around 10 days if you recall, we have temperature below 0°C every night. You might remember in the newsletter that we sheeted many of the crops, so here is an update on what survived.
Crops ready for harvest with NO sheeting to protect them included Leeks, Kale & Parsnips. They were all fine & had no effects. We sheeted most of the cabbages and all the broccoli and they are fine as a thin layer of snow had insulated the sheet slightly.
All the cabbages and beetroot NOT sheeted have not survived. The cabbages got frozen in the middle. It seems the cold has come up through the stem. We cannot tell when picking them until you slice them in half, hence some of you last week found the centre of the cabbage had gone soft. We are going to have to leave a lot of cabbages to rot in the field.
Interestingly, my experiment of leaving potatoes in the soil under a sheet seems to have worked on initial inspection.
I leave you with the drone footage picture taken above, taken on one of the cold days in December. This angle seems to reveal the field is actually a heart shape. Must be the Groobarbs effect.
by David Fryer on 10th January 2023